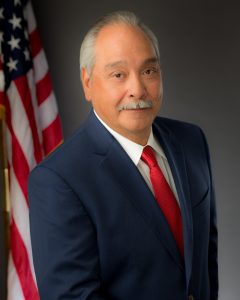 Francisco (Frank) Xavier Arevalo began his career in 1972 serving his country as a tank driver with the 8th Infantry "Crazy 8" Division. He maintained his ties with the military by entering the Government services contract industry for the rest of his career. He began as the Executive Housekeeper for important military medical facilities such as Brooke Army Medical Center in San Antonio, Texas and the prestigious Letterman Army Hospital in San Francisco, California. He quickly rose as a leader in the hospital housekeeping industry with his appointment as the Director of Hospital Aseptic Services at the 1.5M square foot David Grant Medical Center, Travis Air Force Base, California in 1993. There he oversaw of staff of 200+ in the performance of specialized housekeeping services for a facility that supported 20 Air Force medical facilities in eight western states and saw upwards of 40,000 outpatient visits every month.
During his tenure at David Grant, Frank was featured on the cover of the international trade publication "Executive Housekeeping Today," which profiled his achievements within the housekeeping industry. Frank was an early adopter of innovative products as a way to provide a higher quality of service and increase work force productivity, and he recognized that education and training were key to stellar performance. When he was working toward his certified executive housekeeping certification, he drove to class nearly 120 miles round trip three times a week in addition to his full-time work duties.
"In life I feel you have to pay the price to achieve goals you set for yourself. I share this philosophy with my staff because setting goals is so important."
Nothing exemplifies this more than when he co-founded Physically Challenged Services Industries, Inc. (PCSI), a nonprofit that provided employment and job training opportunities for more than 300 individuals with severe disabilities. He successfully led certification efforts under the Javits-Wagner-O'Day Act (JWOD) Program as a provider of employment opportunities and training for handicapped workers and was instrumental in positioning and leading PCSI to become the first National Industries for Severely Handicapped (NISH) contractor to be issued a Facilities Maintenance contract through the United States Air Force at Camp Bullis, Texas.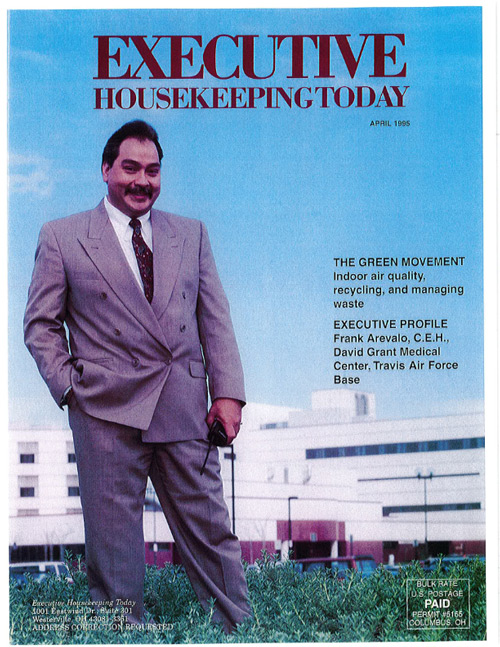 In 2000, Frank realized his life-long dream of owning his own company with the establishment of Quality Services International, LLC (QSI). QSI started as a Small Disadvantaged, Service-Disabled Veteran Owned Small Business and HUBZone Business and after two years received its 8(a) certification through SBA. Capitalizing on Frank's expertise within the hospital housekeeping and janitorial services industry QSI was awarded its first 8(a) contract in 2003 at Brook Army Medical Center (BAMC), San Antonio, TX.  Under Frank's leadership and guidance, QSI graduated from the 8(a) program in 2008 and quickly grew into a leader in the Government services contracting industry. Thereafter, he used his knowledge and experience to mentor other small businesses. He knew how it felt to struggle in the early days of starting a business, and he used his knowledge to help other companies succeed.
Frank's technical and operational knowledge was critical to the development of the company, but his real gift lay in his understanding and appreciation of the value of people. When you joined QSI, you became part of a family helmed by a dynamic leader who took a personal interest in your success, and that has made all the difference.
"When my staff talks, I listen. We work as a team and roll up our sleeves."

Frank took an active role in his employees' professional development, and he had a knack for recognizing and nurturing talent. His sincere interest in his employees and his recognition of the importance of people to the success of any business venture laid the foundation for his dedication to customer satisfaction: customers are, at heart, people, and nothing made Frank happier than helping people.
Today, QSI is a diverse contractor with Government contracts across the country. We have contracts that honor our roots in the housekeeping and janitorial industry as well as contracts involving operations, maintenance, facilities support, grounds maintenance, and pest control. As QSI continues to grow, we remain dedicated to the core values set by Frank: to work hard, to work honestly, and to value the people that are so crucial to QSI's success.